Our Philosophy... Give a trader a signal and they'll profit for a day; teach a trader Price Action and Risk Management and they can profit for a lifetime…
ChartPros is a Market Education & Services Leader with a "Pay It Forward"  mentality for Traders looking to supplement their income or even better, Quit Your Day Job!  We teach price action charting for Futures, Forex, Equities, Commodities, Crypto (Bitcoin), Options etc. using precision focused Technical Analysis. 
Intro to Price Action Trading - Most Popular*
Become the Casino Using Support/Resistance and Trend!  This course is for new or current traders who would like to learn what it takes to gain the knowledge and confidence to become more consistent and confident with their trading strategies.
On Sale This Week for Only $49!
6 Fibonacci Types that Create the Most Precise Price Levels, Targets, and Reversal Zones.
Truth is you may use Fibs but like most traders you probably don't know all the Fibonacci types. Learn How Fibonacci is the Ultimate Trending Tool!
YES, I want FREE Access to My Fib Guide Now
Master the Magic of Fibonacci - *NEW*
You will learn all the Bull and Bear Fib types you need to have on your charts.
Claim This Limited Time Offer Today!
View program details and course outline
It's Like Having Inside Information!
Don't miss these charts! We cover equities, indies, forex, commodities, etc. and highlight upcoming levels of interest!

Tipping allowed!
Take Me to the Charts Now!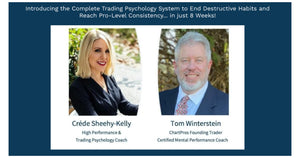 FREE Trading Psychology Masterclass
Tired of struggling with destructive trading habits that keep you from reaching your trading goals?
This program is for traders with ambitious income goals!
free enrollment!
FREE Membership to Market Insights
Get the Exact Market Insights Top Traders Use to Get an Edge in their Trading for FREE.
Start Increasing Your Trading Confidence and Consistency Today!
Gain Instant Access!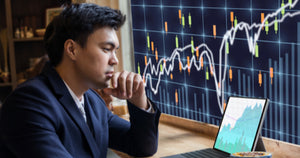 Price Action Mastery Certification Course - 2023 Updates!
BEST SELLER! Learn how to apply these 5 Price Action tools native to every charting platform to gain the confidence to improve your trading consistency.  For beginner to advanced traders. 
Blended online self-paced learning, Instructor led webinars, discussion forums, hands-on practice!
See Program Details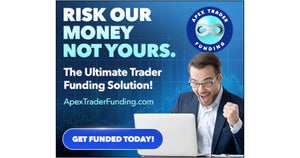 Apex Traders Start Here
Looking for a Funded Trading Account? This is the only funded trader program we recommend and actively trade.
See the price action tools that are native to all charting platforms. Be sure to use Promo Code ChartPros for maximimum savings! Start Today!
Pass Your Eval Challenge
Learn How to Receive a Scholarship
Truth is, if you want to be in the small percentage of retail traders who succeed long term then you must obtain the right knowledge and use the proper tools. 
Get started now > > >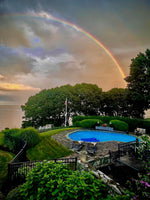 What they said about chartpros...
Price Action Mastery Course

My introduction to the futures markets began with ChartPros. Their Price Action Mastery Certification Course is still the bedrock of my strategy. In fact, when I get distracted, I go back and rewatch the course. The simple support, resistance, trend, Fibonacci and how to build out confluence taught in their course is timeless.

Vince Koehn, Million Dollar Day Trader
Performance Coaching


I have been doing weekly one on ones with ChartPros for the last 4 weeks, and I wish I had started sooner, they have really helped me with finding the levels that have the highest probability of success, along with good risk reward, and how to manage my trades from the start of the week moving forward.  It has been one of the best things I have done for my trading and I will continue to do one on one sessions as long as I can.  This is one time I would say you definitely get way more than you pay for.

Blake Suitter
Price Action Mastery Course

I feel so incredibly lucky to have crossed paths with ChartPros.  They have really changed the way I see the market as well as my understanding. I don't see lines and confusion on my charts anymore. I see opportunities. I couldn't recommend them more!

Adam Law
Price Action Mastery Course 

So now I'm about 75% of the way through the new bootcamp and revised course and things that were always so vague and not clear have come much more into focus. 

The combination of Mike's and Tom's instruction is just without equal. If you want to trade like the best, then come here and learn from the best!

John Woods
Price Action Mastery Course

Great courses for beginning and experienced traders looking for an edge that works!

Also has courses to help with your psychology to assist you in becoming the trader that profits consistently.

John Cantu