ChartPros Market Insights
One of the first securities solely invested in and deriving value from the price of Bitcoin (BTC), Grayscale Bitcoin Trust (GBTC) is solely and passively invested in BTC, enabling investors to gain exposure to BTC in the form of a security while avoiding the challenges of buying, storing, and safekeeping BTC, directly. GBTC shares are designed to track the BTC market price, less fees and expenses.
About a year ago we started scaling in to a GBTC position with an average cost around $10.  This past Friday we closed half the position at $31.20.  This was the beginning inspiration for posting Chart of the Day as "trading" works across all time frames.
Price action technical analysis is a popular and effective approach to navigating the financial markets, including stocks, options, futures, Forex, Crypto, and Commodity trading.
This article will provide expert tips and insights to help you successfully trade various financial instruments using price action technical analysis. By understanding and applying these concepts, you can improve your trading skills and potentially achieve greater profitability.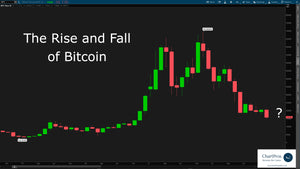 Seems like all the self proclaimed charting experts are suddenly appearing to claim that they "knew" that Bitcoin (ticker BTC) was going to top out and make the free fall that it did... Not so fast my friends!
For well over the past year traders have been asking us what we thought about Bitcoin and our honest answer has consistently been "it doesn't matter what we think about Bitcoin but what's important is what story the BTC chart has been telling us... You just have to know how to listen to it and pickup on the clues that it provides."