ChartPros Market Insights
Vince Koehn, a long time ChartPros Trade Room member talks about his success with Apex Funded Trader program.
We frequently get asked about various funded trading programs and we've reviewed plenty of them but historically never participated in or recommended any of them.
Until recently.
ChartPros announced today that is has formed a strategic alliance with Créde Performance to offer "Go Deep to Level Up Your Trading" online Trading Psychology course as well as related performance coaching services.
Créde Sheehy-Kelly is a High-Performance Psychologist with over 15 years experience coaching professional athletes, traders, and other high-performance leaders.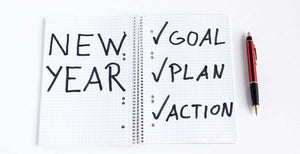 Traditionally, many people make New Year's resolutions. Some promise themselves that they'll eat better, lose weight, behave nicer, stop bad habits, start new habits... You've probably been there done that.
But what about your trading? Have you made resolutions before? Like have more discipline? More patience? Stop chasing trades? Some may even consider quitting trading altogether?  Read more...